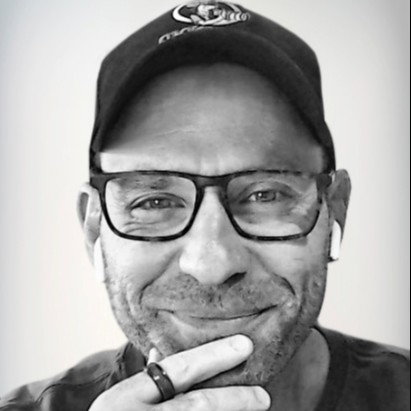 Playing With Perspective - The Suspended Animation Podcast - Real Stories from Real People! We tackle all sorts of fun topics in the areas of business, marketing, entrepreneurship, mindset, health sciences, the arts and life itself..it's amazing what you will pick up..
Episodes
Sunday Oct 22, 2023
Sunday Oct 22, 2023
Get ready for an exciting conversation with Katie Starr, co-founder of The Media Joint Studios. 🎙️
Katie's journey is a thrilling adventure that has taken her from the fast-paced world of live broadcasting to the dynamic realm of podcasting. 🚀
We'll journey through her early days in media, her educational pursuits and her exciting podcast experiences in the US! 📹🎙️ 
Katie's passion for live broadcasting is infectious, and she'll offer us an exclusive look into the "behind the scenes" of the field as well as her transition from Brisbane to the Gold Coast and ultimately to Sydney. 🌆
Join us as we explore the rapidly growing podcast industry and its immense potential. Katie will share her story of entering the world of podcasting, her tech education journey in Sydney, and the creation of Media Joint Studios alongside her co-founder, Jock. This studio is a haven for podcasters and content creators looking to make their mark. 🎉
We'll also delve into the world of podcasting for personal branding and content development, and its profound impact on listener behaviour. Katie will enlighten us about podcast advertising's influence and the demand for quality podcasting spaces in Sydney. 🌟
Learn about the process of launching a podcast with a focus on the significance of storytelling, preparation, and resilience. Katie's journey serves as an inspiration for aspiring podcasters and media enthusiasts, reminding us that the journey itself is as vital as the destination. 🌄🎧📚
Ready to start your podcasting journey? Join us for this enlightening conversation with Katie Starr. Don't miss out—tune in today! 🎉🎧📚
Feel free to get in touch with Katie!
👉 Website - https://www.themediajoint.com.au/ 
👉 FB - https://www.facebook.com/TheMediaJointAU 
👉 LinkedIn - https://www.linkedin.com/in/katie-starr-4b0b8883/ 
👉 TikTok - https://www.tiktok.com/@themediajoint?lang=en 
👉 Insta - https://www.instagram.com/The_Media_Joint/ 
And don't forget to join our brand NEW Podcasting Meetup group 👉 https://www.meetup.com/sydney-podcasting-meetup-group/