Playing With Perspective - The Suspended Animation Podcast - Real Stories from Real People! We tackle all sorts of fun topics in the areas of business, marketing, entrepreneurship, mindset, health sciences, the arts and life itself..it's amazing what you will pick up..
Episodes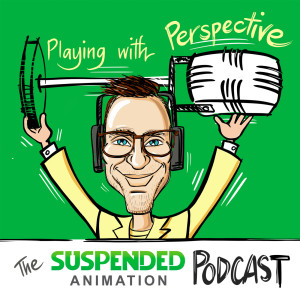 Saturday Sep 09, 2023
Saturday Sep 09, 2023
Customer Experience and Leveraging your knowledge - a love story! I chat with the sensational Steve Corney - CEO and Learning Strategist at Learn Awesome - about why customer experience is SO important these days than ever before, how can we actually WOW our prospects and customers, the tools and technology that can help and how to effectively package up your knowledge to create a truly transformational experience! Steve is simply AWESOME! Mind the pun..
AN INCREDIBLY INSIGHTFUL EPISODE NOT TO BE MISSED!
Feel free to get in touch with Steve!
Website - https://learnawesome.com.au/