Playing With Perspective - The Suspended Animation Podcast - Real Stories from Real People! We tackle all sorts of fun topics in the areas of business, marketing, entrepreneurship, mindset, health sciences, the arts and life itself..it's amazing what you will pick up..
Episodes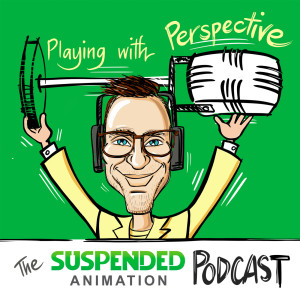 Tuesday Jun 27, 2023
Tuesday Jun 27, 2023
Enjoying life with multiple businesses! I chat with Athin Cassiotis - Business Growth Expert, Investor, International Speaker, Coach, Mentor, Consultant and Podcast Host - about managing multiple businesses, working to satisfy all aspects of who you are, shifting your mindset to the next level version of yourself, cold showers, walking barefoot, his podcast and lots more!..Athin is simply awesome!
A VALUE PACKED EPISODE WITH LOADS OF INSIGHTS AND TAKEAWAYS FOR EVERYONE!
Feel free to get in touch with Athin!
Website - https://www.athincassiotis.com/ 
LinkedIn - https://www.linkedin.com/in/athincassiotis/ 
FB - https://www.facebook.com/athincassiotis 
"The Business Growth Show" podcast - https://www.athincassiotis.com/podcast/