Playing With Perspective - The Suspended Animation Podcast - Real Stories from Real People! We tackle all sorts of fun topics in the areas of business, marketing, entrepreneurship, mindset, health sciences, the arts and life itself..it's amazing what you will pick up..
Episodes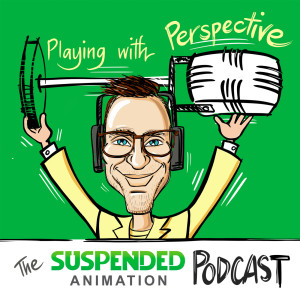 Tuesday Jun 06, 2023
Tuesday Jun 06, 2023
Ideas Transformed: Bringing Imagination to Life! I chat with creative powerhouse - Ryan "Ghazza" Gharazeddine - about his creative journey from a young age building all sorts of toys, robots and contraptions. He embraces the art of building something out of nothing! Ryan explains where his ideas come from, what his creative process looks like and what drives him in his creative projects! We chat about blending old-school analog craftsmanship with new age digital, AI and machine learning!
A VALUE PACKED EPISODE NOT TO BE MISSED!
Feel free to get in touch with Ryan!
YouTube - https://www.youtube.com/channel/UCbLOYzdOhuYOOq-lhXIEAGg 
FB - https://www.facebook.com/HomeRoboticsAustralia 
email - booster000@hotmail.com