Playing With Perspective - The Suspended Animation Podcast - Real Stories from Real People! We tackle all sorts of fun topics in the areas of business, marketing, entrepreneurship, mindset, health sciences, the arts and life itself..it's amazing what you will pick up..
Episodes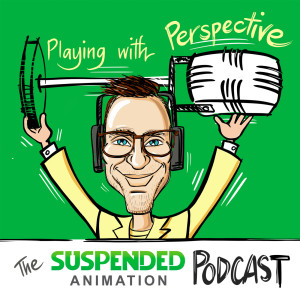 Thursday May 12, 2022
Thursday May 12, 2022
Grow your wealth by creating and monetising the right business assets! I chat with the fantastic Debbie Small -Founder of Empowerment Point, the Empowerment Point Worldwide Business Directory Hub and Co-Founder of the Aussie Business Accelerator - about the entrepreneurship journey, creating business assets, her 7 various monetised streams, giving back and her fantastic new worldwide business directory hub! 
A VALUE-PACKED, ENGAGING AND A REAL MUST SEE EPISODE!
Feel free to get in touch with Debbie!
👉 https://businessdirectory.empowermentpoint.com/victoria/melbourne/business-strategy-education-amp-coaching/debbie-small