Playing With Perspective - The Suspended Animation Podcast - Real Stories from Real People! We tackle all sorts of fun topics in the areas of business, marketing, entrepreneurship, mindset, health sciences, the arts and life itself..it's amazing what you will pick up..
Episodes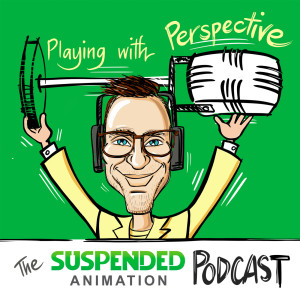 Thursday Apr 28, 2022
Thursday Apr 28, 2022
Dare to Dance! How to adopt a new perspective of life by embracing change! I chat with the fantastic Bettina Deda - Creative Copywriter & Storyteller - about how to embrace change and empower yourself in difficult periods. We chat about Bettina's incredible personal story and how a massage in 2016 changed her life, how exploring creativity is so therapeutic, her passion in particular for dance and of course her new book "Dare to Dance"!
A FUN, INSIGHTFUL AND VALUE PACKED EPISODE!
Feel free to get in touch with Bettina!
Her website and how to register to get a copy of her new book - https://bettinadeda.com/ 
Linkedin - https://www.linkedin.com/in/bettinadeda/ 
FB - https://www.facebook.com/BettinaDedaCreativeMentor